http://www.ncmovers.org/wp-content/uploads/2016/09/CroppedImage521216-international-retouched.jpg
216
521
move_admin
http://www.ncmovers.org/wp-content/uploads/2016/08/logo.png
move_admin
2017-08-29 11:18:04
2017-11-08 13:35:37
Fuel Surcharge
Board Meetings:
September 16, 2017
Comfort Inn & Suites
3033 Clover Leaf Parkway
Kannapolis, NC 28083
704-795-4888
All board meetings start at 9:00 a.m.  All members of the NCMA are invited to attend any board meeting.  Details about each meeting will be posted when available.
http://www.ncmovers.org/wp-content/uploads/2016/08/2016-Board-rev.jpg
234
757
move_admin
http://www.ncmovers.org/wp-content/uploads/2016/08/logo.png
move_admin
2017-08-14 14:39:59
2017-08-14 16:06:35
Upcoming Board Meetings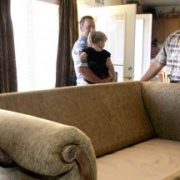 Seminar Information
TARIFF TRAINING SEMINARS
November 2, 2017 & December 7, 2017
Wake County Office Building
3900 Wake Forest Road
Flag Conference Room
Raleigh, NC
9:00 a.m. – 4:00 p.m.
BE SURE TO BRING A COPY OF THE MRT AND A CALCULATOR!
Need an MRT – you can print one from here
There is no charge for these seminars, which are conducted by the NC Utilities Commission Public Staff, the NC Utilities Commission and the NC Movers Association.  Registration is preferred.
The latest memo from the Public Staff about the Tariff Training Seminars can be found here.
A fill-in registration form is here
http://www.ncmovers.org/wp-content/uploads/2016/09/CroppedImage521216-moving2.jpg
216
521
move_admin
http://www.ncmovers.org/wp-content/uploads/2016/08/logo.png
move_admin
2017-07-18 08:00:05
2017-09-26 14:33:02
Training Seminars - MRT & Drivers
North Carolina Movers Association, Inc • P.O. Box 61210, Raleigh, NC 27661-1210
Phone: 800-325-2114  •  Fax:  919-556-8520
LOG IN